Stained Glass Repair and Restoration
If you need any type of repair or restoration work on stained glass or painted glass you can bring it in and we will restore it to its original beauty. We have worked with many churches and antique dealers in the Baltimore MD area to restore stained glass windows, antique glass, bent or curved glass and more back to their original condition. Additionally we can repair and retore glass on kitchen cabinets and can even transform certain existing all wood cabinet doors into fantastic stained glass cabinet doors. Other stained glass items we can repair like new are lighting, lamps, bent panel lamps, billiard lights, pool table stained glass and antique glass. If you have an old, antique expensive stained glass lamp including bent glass panels and there are pieces or panels broken we can restore the damage to like new condition.
Call or email us for details.
We are also experts in painting on glass including Albinas Elskus glass painting techniques.
For a sample before and after of a project we worked on see the photos below.
Leaded Transoms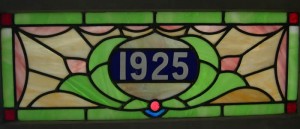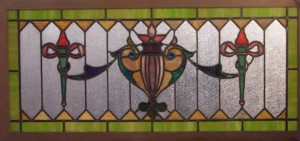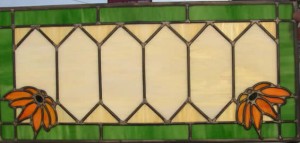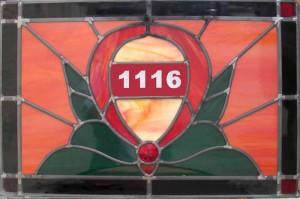 We reproduce, repair and restore traditional transoms of Baltimore, or we can create a new custom made transom for you! Others might try to copy our work, but they can't copy our workmanship.